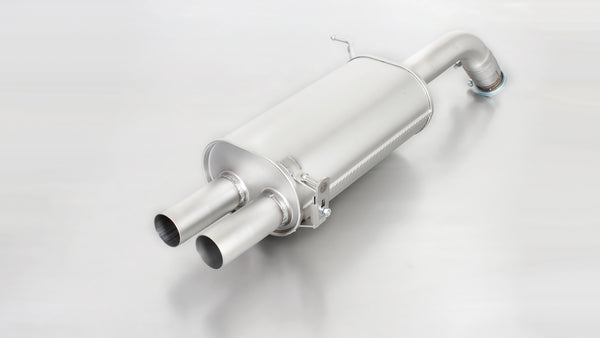 Axle-Back-System
 consists of:
-stainless steel sport exhaust
-selectable tail pipes.
The original exhaust must be cut! No rear skirt modifications required!
The REMUS sport exhaust for the Ford Fiesta ST offers a significant increase in performance and torque due to reduction of back pressure and flow optimization. Less weight and the well-known sonorous REMUS sound are additional features, which distinguish the REMUS sport exhaust from the stock exhaust.
Original tube Ø 55 mm
REMUS tube Ø 65 mm
Features
Aggressive racing sound
Shot blasted surface, 100% stainless steel
Performance increase, low back pressure
Light weight construction
Perfect shape and fitment
Handmade in Austria
24 months warranty